FOLK PAINTINGS
• The folk paintings have been existing since ancient times and the styles and patterns
have the huge diversity in various regions of the country.
• Most of the folk paintings are pictorial representations and the subject varies from
religion to natural things and also the day to day activities.
• Folk paintings generally use vibrant and natural colours with various natural ground
substances.
FOLK PAINTING REGION CHARACTERISTICS
MADHUBANI BIHAR  (TERAI)
· Bright colours with contrasts or patterns
· Traditionally done by women
· Use of tribal motifs and bright earthly colours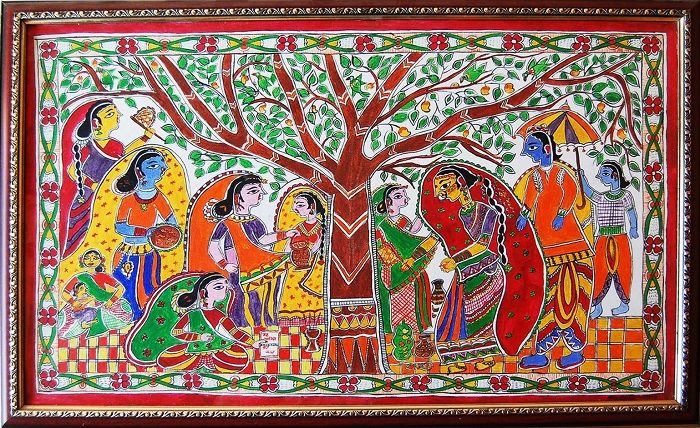 WARLI Maharashtra
· Vivid expression of daily and social life
· Generally in walls of village houses
PATTACHITRA Odisha
· Painting done on canvas
· Manifested by rich colourful motifs and designs
· Mostly mythological depiction
KALAMEZHUTHU Kerala
· Ritualistic art practised in temples and sacred
groves of Kerala
· Representation of deities like Kali and Lord
Ayyappa is made on the floor.

KALIGHAT Eastern India
(Calcutta)
· Use of watercolour on mill paper
· General themes are religion, social sentiments, etc..

KALAMKARI Andhra Pradesh
· Sharp pointed bamboo as pen and the base is cotton
fabric
· Vegetable dyes as colours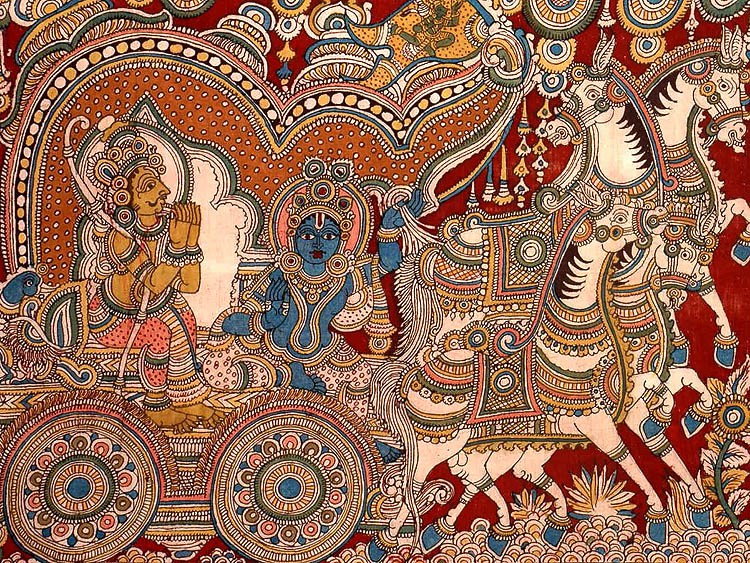 MANJUSHA Bihar
· Also known as Snake painting (use of snake
motifs)
· Paintings executed on jute and paper

THANGKA SIKKIM
· Cotton canvas as the base
· Influence of Buddhism
· Use of different colours for different scenes